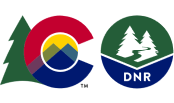 The Colorado Geographic Naming Advisory Board (CGNAB) is seeking public input to consider recommendations to replace geographic features containing the term "Squaw." While the process is part of a nationwide federal process, the CGNAB is limiting its consideration to those locations within Colorado, and invites the public to submit recommendations.
Last year, U.S. Secretary of the Interior Deb Haaland issued a Secretarial Order, declaring "Squaw" a derogatory term and established a federal task force charged with considering replacement names for geographic locations currently utilizing the term.
Recently, the U.S. Geological Survey published its list of suitable replacement names for the geographic features in the Federal Register and subsequently started a 60 day public comment period. 
As part of its process, the federal task force has also initiated a 90 day Tribal consultation, already underway.  
The CGNAB agrees that the term "Squaw" is derogatory, and should be removed from geographic locations.  Currently, 28 geographic features utilizing the term "Squaw" exist in Colorado.  
While the federal task force will conduct its own public comment period, the CGNAB is engaging in this process to submit its own recommendations on replacement names located within Colorado. 
The CGNAB welcomes the public to submit replacement names for the Board to consider in its recommendations to the federal task force. Like the federal task force, the CGNAB will give preference to replacement names submitted by Tribes.
If you are interested in submitting a recommendation, please click on the form: Geographic Locations with the Term Squaw. Comments can also be sent via email to: dnr_cgnab@state.co.us or mail to: Colorado Department of Natural Resources, CGNAB Administrator, 1313 Sherman Street, Room 718  Denver, Colorado 80203.  Recommendations for consideration by the CGNAB must be submitted by April 4, 2022. 

The Colorado Geographic Naming Advisory Board (Board) is an advisory Board within the Colorado Department of Natural Resources established by Governor Jared Polis to evaluate proposals concerning name changes, new names, and name controversies of geographic features and certain public places in the State of Colorado. To learn more about the Board see: dnr.colorado.gov/colorado-geographic-naming-advisory-board


###