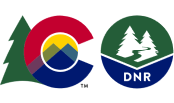 AURORA - Today, Governor Polis, joined by the Colorado Department of Natural Resources (DNR) Executive Director Dan Gibbs, Department of Revenue Executive Director Mark Ferrandino, state legislators, and community leaders, announced the very first recipients of the Outdoor Equity grant, which increases access to outdoor opportunities for all Coloradans and provides resources to underserved students and communities to help increase environmental learning opportunities, education, and outdoor fun.
"We are continuing to build a Colorado for All, connecting more Coloradans with our  amazing outdoors," said Gov. Polis. "From cutting the cost of the state park pass to $29, to providing strong support through the new Outdoor Equity grants, we are saving people money and helping the next generation of Coloradans enjoy, love, and care for our outdoor spaces."
The Outdoor Equity Grant Program connects Colorado youth (0-25) and their families to environmental and conservation education programs, employment opportunities, and provides necessary gear and resources to jump into outdoor recreation. Gov. Polis signed legislation into law last year, sponsored by Rep. Leslie Herod, Rep. David Ortiz, former Senate President Leroy Garcia, and Sen. Jaquez Lewis, to create the Outdoor Equity Grant Program. 
"I am excited to see these grants go from a bill in the legislature, to the Gov's desk, to now being awarded to organizations that will make the outdoors accessible for all," said Colorado State Representative David Ortiz. "Grants for adaptive sports programs remove barriers of accessing the beautiful outdoors for those of us that live with a disability."
"Colorado is known for its outdoor spaces, and we're working hard to ensure everyone is able to enjoy the opportunities our state provides," said Sen. Jaquez Lewis. "These grants will help create a new generation of outdoor enthusiasts and open up access so that more Coloradans can experience the wonders Colorado's public lands have to offer."
Grant recipients work to connect youth to the lands of Colorado, deepen environmental and science-based education programming, foster community stewardship, and thoughtfully increase accessibility to the outdoors so that youth can thrive and build a sense of belonging. 
"Congratulations to all the incredible organizations that have received an Outdoor Equity Grant," said Rep. Leslie Herod, D-Denver. "These grants will open up access to our beautiful outdoor spaces for Coloradans who have traditionally lacked opportunities to experience the public lands our state is known for. From connecting underserved youth with conservation programs to building a more diverse pipeline of new employees in our outdoor recreation industry, these grants will foster the next generation of Coloradans committed to protecting our great outdoors."
"These grants are an important first step in providing first of its kind funding for organizations that serve historically-excluded Colorado youth and families, so that they have the opportunity to experience the natural resources of our state," said Colorado Outdoor Equity Grant Board Chair Yesica Chavez. "We all know that these experiences deepen our connection to the lands, waters and wildlife around us, and for many youth, these experiences have been difficult to access because of the many barriers communities still face." 
Grant recipients include:
Diversify Whitewater - Loveland - $4,000
Rugged Research - Longmont - $22,050
University of Northern Colorado - Greeley - $36,435
TEENS - Nederland - $10,000
Girls On Rock - Boulder - $46,300
STEM Launch K-8 - Thornton - $20,000
Cultivando - Eastlake - $19,082
Fortaleza Familiar - Eastlake - $61,750 
Adaptive Adventures - Westminster - $45,000
PABNEEG - Westminster - $25,000
Americas for the Conservation and the Arts - Denver- $20,000 
Lincoln Hills Cares - Denver - $52,500
Metro Denver Partners - Denver - $59,745
The JEKL Institute - Denver - $37,750
Spirit of the Sun - Denver - $100,000 
Adam's Camp - Englewood - $47,700
Run Wild Trail Camp - Lakewood - $20,000

Big City Mountaineers - Arvada - $28,093
Village Exchange Center - Aurora - $20,000
Black Parents United Foundation - Aurora - $55,875
Rocky Mountain Welcome Center- Aurora - $50,000
Blackpackers - Colorado Springs - $60,000
City of Colorado Springs Therapeutic Recreation Program- Colorado Springs - $17,800
Boys and Girls Clubs of Pueblo County - Pueblo - $150,000
Public School District No.60 - Pueblo - $82,500 
Cal-Wood Education Center - Jamestown - $50,000
elevateHER - Buena Vista - $8,500
Chaffee County Public Health - Salida - $65,000
San Luis Valley Generation Wild/Great Outdoors - Alamosa - $100,000

Acequia Institute - San Luis - $80,000

Earth Mountain Education Farm - Trinidad - $50,000
Aspen Center for Environmental Studies - Aspen - $25,000

Southern Colorado Community Action Agency - Ignacio - $25,000

Conservation Legacy - Durango - $50,000
Fort Lewis College - Durango - $25,020 

Kwiyagat Community Academy - Towaoc - $69,200

Colorado Canyons Association - Grand Junction - $7,500 
Walking Mountains- Eagle Valley Outdoor Movement - Avon - $75,000
The Cycle Effect - Eagle County- $25,000
Basalt Regional Library - Basalt - $5,000
Cloud City Conservation Center -  Leadville - $25,000
Hunters of Color - Statewide - $50,000
Latino Outdoors - Statewide - $36,200
    
A complete list of awardees is available here. 
For more information, visit cpw.state.co.us/outdoor-equity-fund