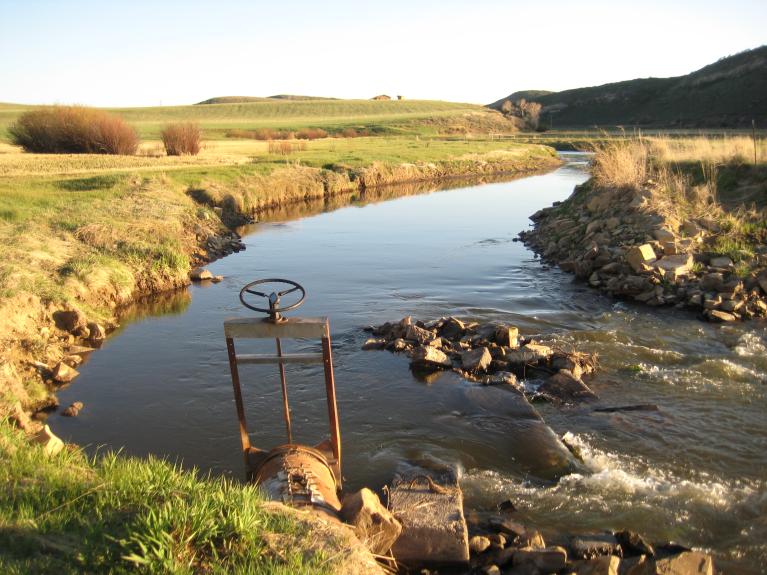 The Colorado Division of Water Resources announced the commencement of a public comment process today on a proposed plan to designate the main stem of the Yampa River in Northwest Colorado as "over-appropriated." An over-appropriated stream system is one in which at some or all times of the year, the water supplies of a stream system are insufficient to satisfy all the decreed water rights within that system. 
Colorado water law is driven by a system of "prior-appropriation" or a first in time, first in right water right system.  The system is designed for Colorado's semi-arid climate to fairly and efficiently distribute the state's limited water supply for the beneficial use of Coloradans. If a river system, such as the Yampa River, at times has insufficient supply to provide water to all decreed uses, then additional measures to protect those decree uses are necessary.  
"The Yampa River is an incredibly important resource for Northwest Coloradans. It sustains our communities, farms, ranches, wildlife, outdoor recreation and power supplies," said Erin Light, Division Engineer, Water Division 6, Colorado Division of Water Resources.  "However, the combination of continued diversions by senior water rights and recent appropriations, along with recent climatic conditions, such as sustained drought, indicates a strong potential that the mainstem of the Yampa River meets the criteria of being "over-appropriated" and requires more careful administration to ensure senior water right holders are able to properly use their legal water rights. We want to make sure our water users and community are knowledgeable on this change in the river and are educated on the potential changes that may occur as water is developed in the Yampa River valley."
The effect of this designation is the requirement that new well permits in the affected area will require an evaluation of their potential to cause injury to surface water rights and in many cases will need to secure a replacement supply of water to mitigate the impacts of their pumping through an "augmentation plan" before being issued a well permit by the Division of Water Resources.
"We understand this new well permitting process will be a change for water users and those looking to develop water in Yampa Valley," Light added. "I want to assure community members that my office and our Division is here to assist you in these new measures as we all work towards equitably managing our scarce but critical water resources."
Following the formal notice of this recommendation, which involves notifying members of the Division 6 Substitute Water Supply Plans (SWSP) Notification List and additional community input, the State Engineer and Director of the Colorado Division of Water Resources, Kevin Rein, will work with Erin Light to determine next steps, which may include additional public outreach.  Rein will not make a final determination on the proposed "over-appropriated" designation until he is satisfied that the water users fully understand the effect of the designation..  
Having a river system designated as "over-appropriated" is not a new concept in Colorado.  In fact, only a small minority of river systems in Colorado are not considered to be over-appropriated. The South Platte, Rio Grande, and Arkansas River systems with their heavy agricultural and municipal and industrial water users have long been considered "over-appropriated."
To submit comments on or any questions about the proposed plan please contact Erin Light, Division Engineer, Water Division 6, at erin.light@state.co.us or 970-879-0272 Ext. 3.
A copy of the proposed plan can be found here on the Division of Water Resources website. 
###