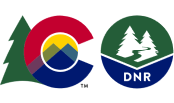 The Colorado Geographic Naming Advisory Board (Board) wrapped up its orientation meeting on Thursday, September 17, 2020.  After a round of introductions the board heard welcoming remarks from Governor Polis, discussed board procedures and policies, and received a briefing from the U.S. Board of Geographic Names.  
During the briefing the Board learned there are 16 pending renaming proposals submitted to the US Board of Geographic Names for Colorado:
Mount Evans in Clear Creek County (request to replace with Mount Rosalie)

Mount Evans in Clear Creek County (Mount Soule)

Mount Evans in Clear Creek County (Mount Cheyenne Arapaho)

Squaw Mountain in Clear Creek County (Mount Mistanta)

Redskin Creek in Jefferson and Park Counties (Ute Creek)

Chinaman Gulch in Chaffee County (Trout Creek Gulch)

Redskin Mountain in Jefferson County (Mount Jerome)

Negro Creek in Delta County (two suggestions: Hops Creek or Clay Creek)

Negro Mesa in Delta County (Clay Mesa)

Negro Draw in Montezuma County (Hops Draw)

Benchmark Lake Reservoir in Eagle County (Nottingham Lake)

V H Pasture Reservoir in San Miguel County  (Elk Springs Reservoir) 

Vurl Reservoir in San Miguel County (Wapiti Reservoir)

Unnamed Peak in Jefferson County (Cimarron Peak)

Calkins Lake in Weld County (Union Reservoir)
 
"I am proud that Governor Polis established the Board within the Department of Natural Resources and look forward to working with each Board member," said Dan Gibbs, Executive Director, Department of Natural Resources. "It is not lost on me the times under which this Board is meeting. We will have opportunities to help Colorado continue to evolve to be more inclusive and better reflect the diversity and stories of our population and true history through the names of its natural features."
 
Future meeting dates, meeting minutes, and a video recording of the meeting can be found on the Colorado Department of Natural Resources website. (Meeting video Part I and Part II.)
 
The Colorado Geographic Naming Advisory Board was created by Executive Order by Governor Jared Polis and is charged with evaluating proposals concerning name changes, new names and name controversies of geographic features and certain public places in the State of Colorado, and then making official recommendations to the Governor.
###