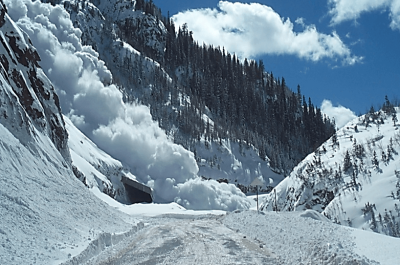 January 10, 2023
DENVER - Four people have died in avalanches since December 26 and there is more snow forecast for Colorado this week. "Dangerous avalanche conditions will last through the Martin Luther King Jr. Day weekend," said Ethan Greene, Director of the Colorado Avalanche Information Center. Early-season snowfall followed by heavy snow in early December and early January created dangerous avalanche conditions. "We have seen more avalanches this year than we do on a typical year, and recently they've gotten much bigger," said Greene. "We want everyone to enjoy the wonderful public lands in Colorado, and go home alive and well to their family and friends on Monday. We need everyone headed into the backcountry to plan their trip carefully and make sure they avoid avalanche hazards. We need to stop this deadly trend."
Why is this important? 
The CAIC recorded over 870 avalanches since December 26. There has been a fatal avalanche accident each of the last three weekends, killing four people. Avalanches are getting larger. People may not see the usual danger signs, but still be in a dangerous area. The avalanche danger is not going down so expect these dangerous conditions throughout the holiday weekend.  
What can backcountry users do?
The most important thing you can do is check the avalanche forecast before going into the backcountry. This includes easy-to-access backcountry like right off the highway or leaving any ski area through a backcountry access points. Go to www.colorado.gov/avalanche or get the Friends of CAIC's mobile app. Look at the current avalanche conditions and plan backcountry travel accordingly. Make sure you and every member of your group carry an avalanche-rescue transceiver, a probe pole, and a shovel - and know how to use this equipment. 
Learn avalanche safety basics
A little bit of knowledge can save your life. You can start at the CAIC's education resources page: https://avalanche.state.co.us/education/resources
 
About the CAIC

The Colorado Avalanche Information Center (CAIC) is a program within the Colorado Department of Natural Resources' Executive Director's Office. The program is a partnership between the Department of Natural Resources (DNR), Department of Transportation (CDOT), and the Friends of the CAIC (FoCAIC), a 501c3 group. The mission of the CAIC is to provide avalanche information, education and promote research for the protection of life, property, and the enhancement of the state's economy. For current information on avalanche conditions and more information on the program, visit www.colorado.gov/avalanche.